Model Portfolio – Story of the Shoot
Model Portfolio – Story of the Shoot
If you want to be a model, you need a portfolio. Everyone knows that. But how do you get a portfolio if you haven't had a job? Well, you ask a photographer.
Abigail Ellen is a very pretty young lady, who could go far in the modelling business. But like everyone, she had to start somewhere. That's why she came to Light Touch Photography. She had already advertised her services on PurplePort but hadn't yet found a photographer willing to work with a model who had no experience or professionally created images.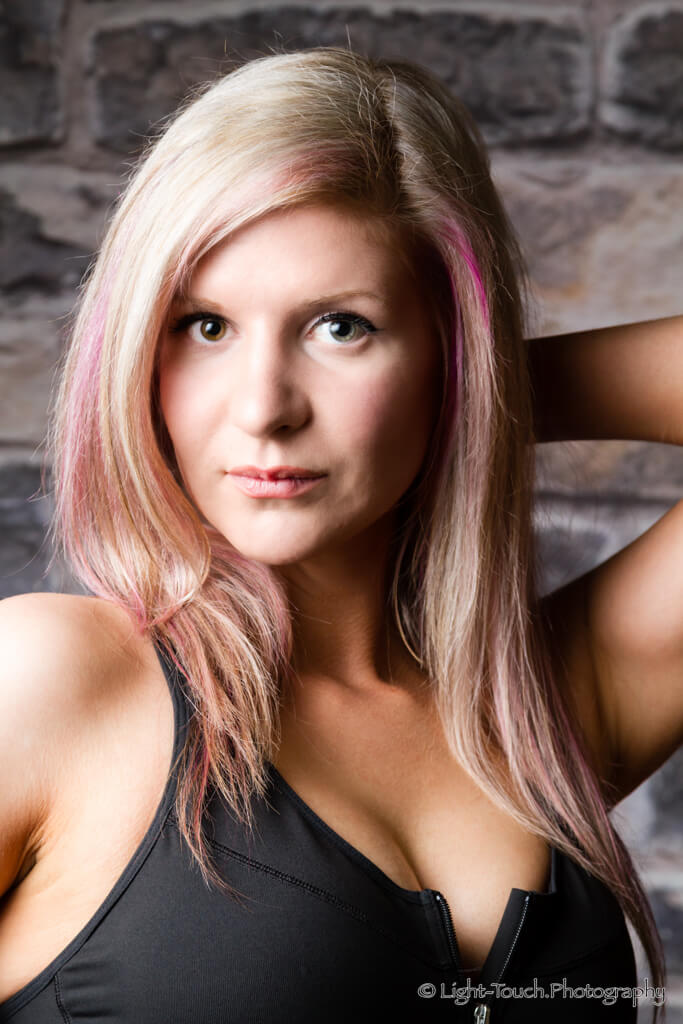 To provide a comprehensive portfolio, a model needs a variety of shots, showing how versatile she can be. Our photographer, Rick, spent 2-3 hours with her, putting her through her paces with changes of pose, lighting and outfits. Luckily, she picked up the idea quite quickly, and was able to take direction well, and even to start creating poses of her own. Working as a team, they were able to create a wide variety of images, many of which made it to Abigail Ellen's modelling page on PurplePort.
Abigail Ellen was so impressed with the shoot, she ordered a large (20″ x 16″) metallic wall print of the above image. Soon, she was approached by a number of other photographers, all keen to employ her for their shoots.
Abigail Ellen now also has a Facebook page for her modelling activities, and has found that she very much enjoys the work. She had a great time working with Rick and learned a lot – her review of the shoot, at the foot of the Light Touch Photography page on PurplePort, where you can also see further examples of our portrait work, wedding photography, and landscape images, says:
I worked with Rick, of Light Touch Photography, in September, and couldn't fault the shoot at all. He made me feel at ease and was very welcoming. He took time to discuss the results we were both looking for, and guided me through the shoot. He used different back drops and lighting to produce different outcomes. He edited photographs to a high standard and ensured it was to my liking. I purchased a photograph to display in my home as I was that happy with what he produced. I would definitely recommend him, and we have made plans to work together again soon. Very happy thanks!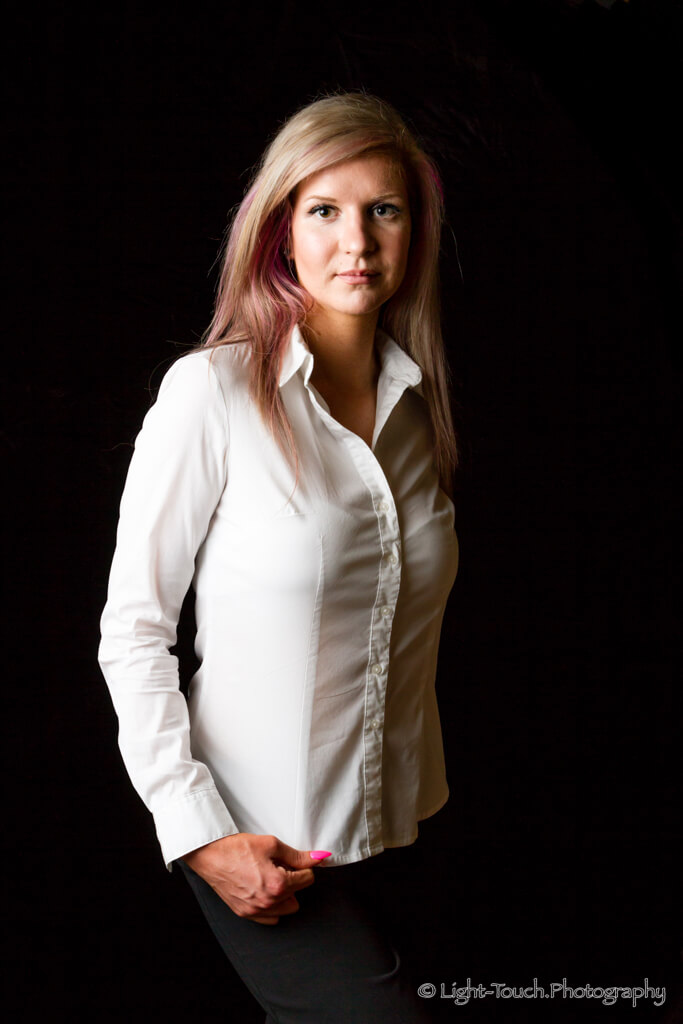 It should be noted that very little touching-up work should be done on a model's portfolio images, as potential clients need to see what the model actually looks like.  But for other portrait work, like the image Abigail bought for her wall (third image), we will take the time to smooth out imperfections and remove blemishes to make you look your best.
It's not just models who need a portfolio, of course. It also helps to have one if you're an actor or media personality, a politician or business person. Whatever your reason, if you are looking for a photographer who understands your needs, why not talk to us here at Light Touch Photography, and see what we can do to help?